Africa and Madagascar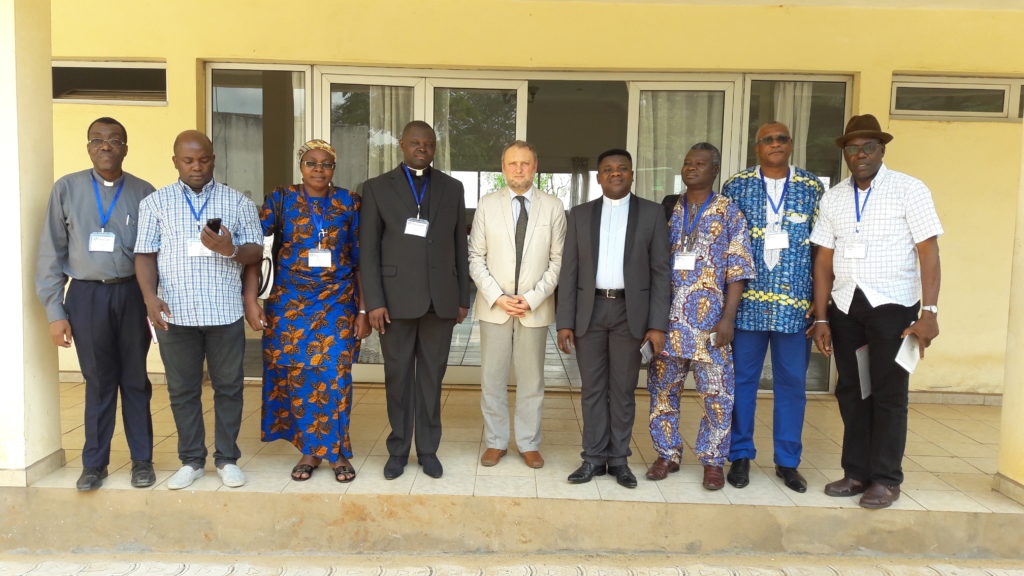 A new OIEC region is emerging in Africa.
According to the statutes of the OIEC, the gathering of several national directions of Catholic teaching constitutes a region. Each region has the structures and the organisation that suits it best and elects or appoints its General Secretary. The region participates in the purpose and objectives of the Office. At the General Assembly in Rome (2015), it was requested that we give special assistance to Africa to help the continent organise. If the African continent does not have a region as such, it can be organised into sub-regions, the borders of each sub-region corresponding to the borders of the subregional episcopal conferences. Thus, a new sub-region of Central Africa was established in Yaounde, following a first meeting of national leaders the sub-region that was held in January. It brings together Cameroon, Chad, Congo Brazzaville, Central African Republic, Gabon and Equatorial Guinea. It's the Abbot Benoit Marie Ndongo Andegue, national Secretary for Cameroon who was co-opted to ensure the Secretariat. We wish a long life to this new 'region '. At the same time, he has been asked to Abbot Noël N'Tungu Bisibu, National Secretary for the Democratic Republic of Congo (DRC) to work towards the creation of an African Great Lakes sub-region, that includes the DRC, Burundi and Rwanda. Other initiatives will follow. Let us recall that an another sub-region has been working for a few years in West Africa. This sub-region gathers Benin, Togo, Burkina Faso, Mali, Niger, and Guinea Conakry.