OIEC News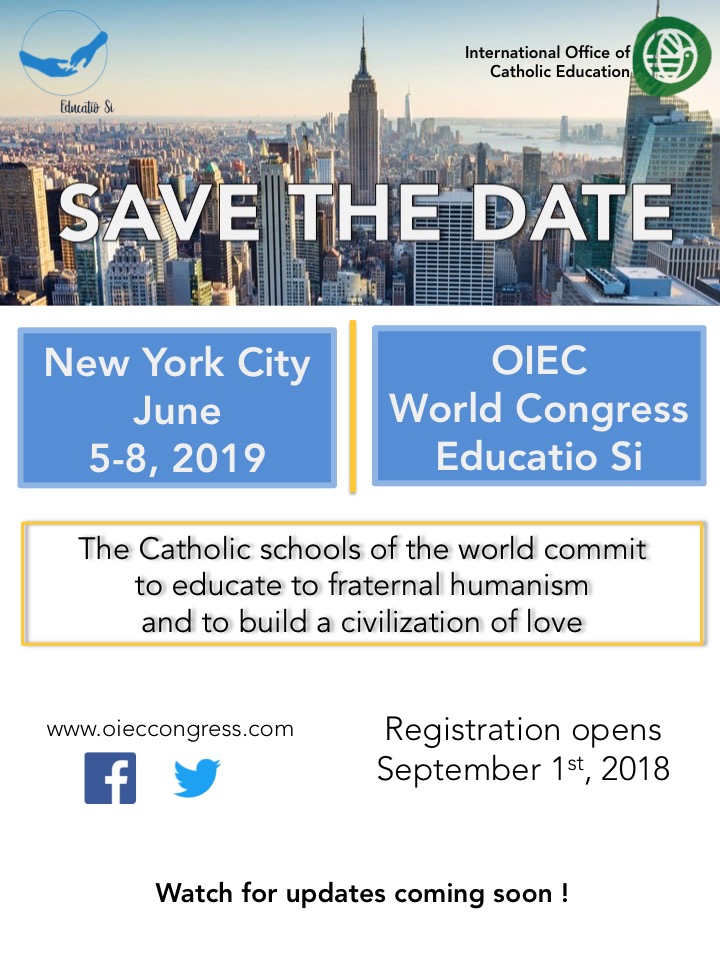 OIEC World Congress in New York
Every 4 years, the OIEC organizes an international congress for its members. The next congress will be held in New York at Fordham University (Lincoln Center Campus) from June 5 to 8, 2019. A steering committee which prepares the event brings together the OIEC Secretary General, the Event Manager of the Congress, representatives of Fordham University, the United States Episcopal Conference, NCEA, Marist brothers and Jerry Cattaro, representative of the OIEC in New York at the United Nations.
The theme of this Congress is inspired by the teaching of Pope Francis (Laudato Si) and the United Nations commitments (Sustainable Development Goals): "Educating to fraternal humanism to build a "civilization of love". The catholic schools of the world commit."
This Congress will be an opportunity for Catholic schools around the world to meet internationally to make commitments to the world. More than a hundred speakers from all continents will come to present experiences of educational commitment.
Invitations have been sent to all the Bishops' Conferences of the world, as well as to all members of the OIEC.
In addition, a website dedicated to this Congress has been created in the three official languages of the OIEC: French, Spanish and English (www.oieccongress.com). Registrations will be open from 1 September 2018.
To see the program, please click here.