OIEC News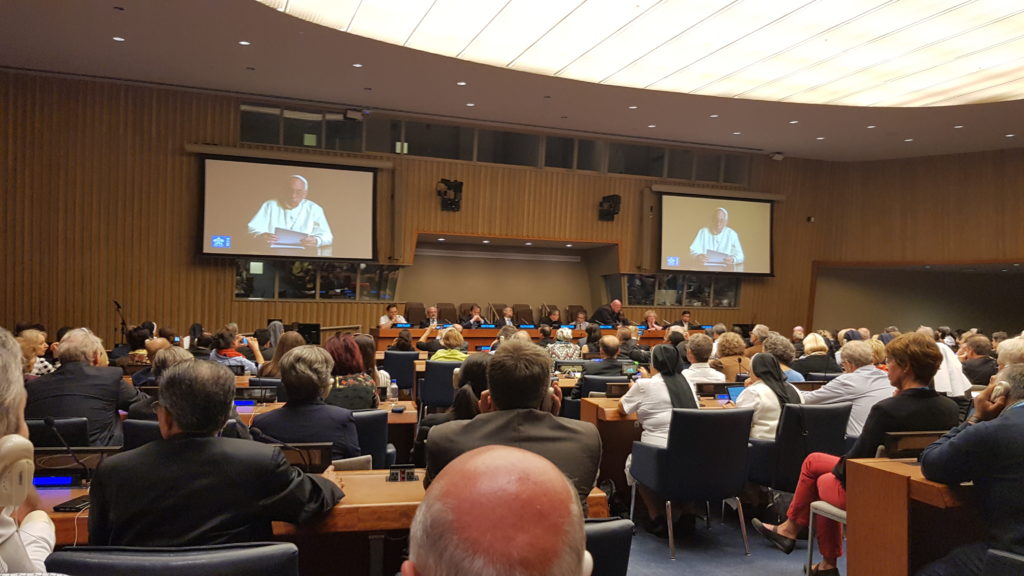 Congress « Educatio Si »
From June 5 to 8, 2019 was held at Fordham University in New York City the OIEC Congress "Educatio Si". This Congress brought together 575 participants from 81 countries. 18 Bishops from all five continents attended. The Congregation for Catholic Education was represented by Mgr. Vincenzo Zani.
This Congress was a great success, as much by the intensity of relations between people as by its "synodal" aspect. It highlighted the importance, the charism and especially the ecclesial mission of the OIEC.
At the Closing Ceremony in the United Nations was proclaimed the final declaration of commitment – a document prepared thanks to the valuable contributions of the speakers of the Congress, and thanks to the work done in the 25 Labs of the Congress. To animate these Labs were invited witnesses from five continents, whose mission was to report a "possible" of a prophetic nature.
All the resources and photos of the Congress can be found on the OIEC website in the "Congress" section.