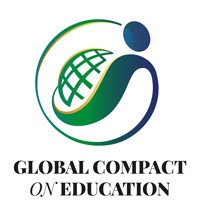 Called to participate in the salvation of the world through education and the culture of dialogue: "Come, follow me"
In the following document, OIEC addresses the questions: What are the origins of the Global Compact? What are the objectives of the Global Compact? And where do we stand as Catholic schools?
Global Compact on Education – powerpoint, in French
Lights for the Path Ahead: Reflexions for the Global Compact on Education
OIEC published with SM Editors a new book in the summer of 2020. Luces para el camino: Pacto Educativo Global provides a collection of insights from students, parents, and Catholic education leaders – including teachers and principals, about the challenges they see for Catholic education and the unique contributions of the schools. The book was prepared as a contribution for the Global Compact on Education. We hope that the book will inspire and encourage readers into reflection, dialogue and collaborations to fulfill the mission of Catholic schools.
A presentation of the book can be found here (only available in Spanish): Presentation book
The book can be downloaded hereafter:
Book Global Compact on education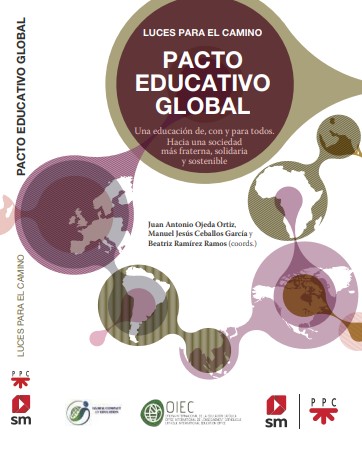 APORTES DE LA ESCUELA CATÓLICA DE AMÉRICA AL PACTO EDUCATIVO GLOBAL
(by Oscar A. Pérez Sayago, Secretary General of the Confederacion Interamericana de Educacion Catolica – CIEC)
The CIEC, which represents the American countries within the OIEC, has published a document that aims to make a significant contribution to the church in its renovation process launched by Pope Francis. You can read the article here in Spanish:
APORTES DE LA ESCUELA CATÓLICA DE AMÉRICA AL PACTO EDUCATIVO GLOBAL