The OIEC regularly publishes a newsletter for its members and all those who are interested in the organization and its activities.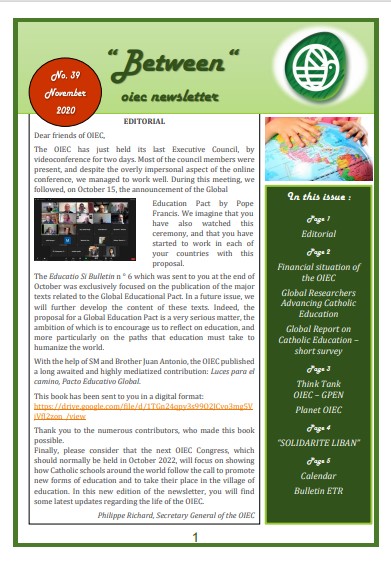 Apart from a foreword by the Secretary-General, the newsletter contains usually numerous reports on the organization's projects, its publications, its commitments, the statutory meetings of its members and its institutions, announcements of its events, etc.
OIEC wishes you an interesting reading!
To view the latest edition of the newsletter please click here :
Newsletter no. 40 – January 2021