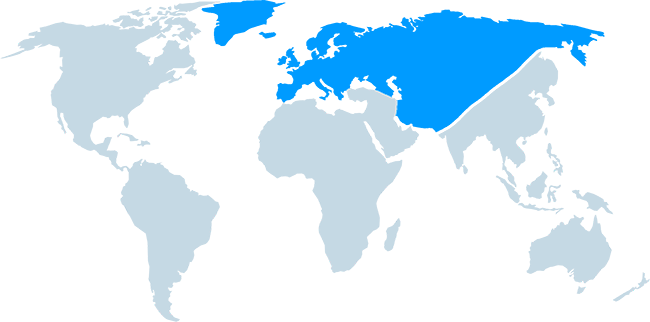 THE EUROPEAN COMMITTE FOR CATHOLIC EDUCATION – CEEC
CONTACT INFORMATION
Address:
Avenue Emmanuel Mounier 100 B 1200 BRUXELLES
General Secretary:
M. Guy SELDERSLAGH
Telephone:
+32 2 256 73 24
Website:
BRIEF HISTORY
Created in 1974 as regional secretariat of the International Office of Catholic Education, the European Committee for Catholic Education (CEEC) is today a non-profit International Association (according to the Belgian law of 27th June 1921).
It is an instrument of cooperation for 28 networks of Catholic education in 26 Central, Eastern and Western European countries: Albania, Austria, Belgium (both Flemish and French speaking), Bosnia-Herzegovina, Croatia, Czech Republic Denmark, England & Wales, France, Germany, Greece, Hungary, Ireland (Eire), Italy, Lithuania, the Netherlands, Norway, Poland, Portugal, Romania, Scotland, Slovakia, Slovenia, Spain, Sweden, Switzerland and Ukraine.
The CEEC is a meeting place for the leaders of these networks, but also a centre of study and information. Furthermore, it assumes the role of promoter of free Catholic education alongside different European bodies. Thus, the CEEC represents more than 35,000 schools and some 8 million students.
As part of the aim to be effectively positioned in the field of education and teaching, the CEEC wants:
To be at the service of youth education and to study the fundamental principles of this education, as well as the problems posed by their application
To defend and promote the interests of Catholic education before different official European bodies and all organisations involved in teaching at the European level
To encourage collaboration between members to ensure the didactic and pedagogical development and perfecting of Catholic education
To follow private initiatives as well as legislative or regulatory provisions taken on the national and international levels, in order to promote education in its different forms
To actively promote the effective exercise of freedom of education as a fundamental condition of the functioning of a democratic society, in accordance with the Universal Declaration of Human Rights and the additional Protocol to the European Convention on Human Rights
To help its members, particularly the most deprived, to exercise their rights and duties
To highlight the need for complementarity of educators and the specific contribution of Catholic schools in the educational project
To collaborate with other bodies that participate in Catholic education at the European and international level

Collaboration with stakeholders and representatives from the Christian education community materialise in the structural plan via common actions with parents, via the European Christian Parents Association (CEPEC). The CEEC also closely collaborates with the European Union of Former Students of Catholic Teaching (UNAEC-Europe).
MEMBERS
PRESIDENCE: AUTRICHE représentés par Mag. Dr. Christine MANN
VICE-PRÉSIDENCE: PAYS-BAS représentés par Diaken Drs. Titus FRANKEMÖLLE
TRÉSORERIE: IRLANDE, représentée par M. Paul MEANY
SECRÉTARIAT GÉNÉRAL: M. Guy SELDERSLAGH, Secrétaire Général Mme Myriam BADART, Directrice administrative & financière