Every three or four years, the OIEC organises a gathering of Catholic education leaders from all over the world.
More than 80 countries are represented. A rare opportunity to experience a great exchange and international solidarity within Catholic education.
After New York in 2019, the city of Marseille in France welcomed nearly 450 people from all over the world from 1 to 3 December 2022. Many others followed these days daily via streaming. Reflection, meetings and sharing of experience were all on the agenda.
Watch the full video of the Marseille conference and the speeches made by the participants.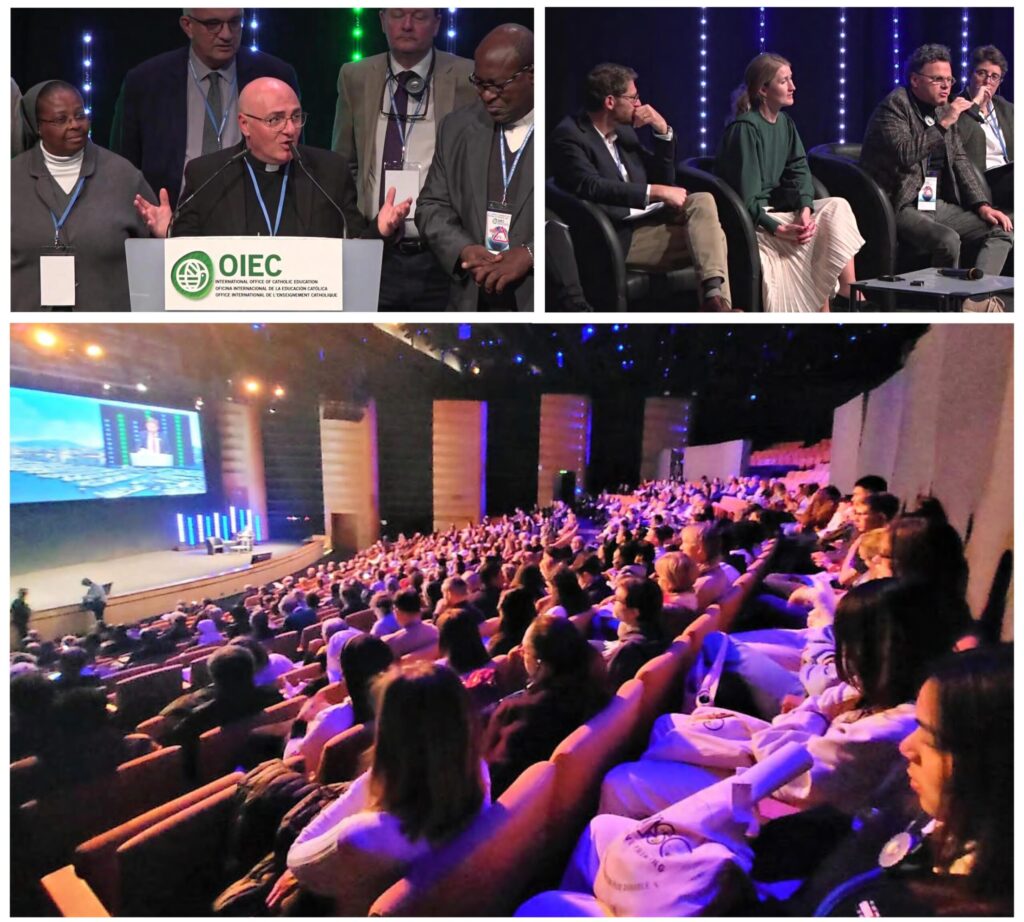 To mark the occasion, Planet Fraternity is inviting 50 young people from 5 continents to meet up, exchange ideas and share some great moments. Testimonies, conferences, debates, film screenings, theatre, sports and cultural workshops will enable everyone to learn from and discover each other.