Some 450 people from every continent took part in the OIEC Congress, held in Marseille from 1 to 3 December 2022. Many others followed the event daily via streaming. Reflections, meetings and sharing of experiences were all on the agenda.
After two years of preparation, the OIEC Congress took place in the Palais du Pharo in Marseille from 1 to 3 December. 450 people were invited, including 8 bishops from 5 continents and many national leaders of Catholic education from all over the world.
Although we regret that diplomatic difficulties with France prevented some of them from obtaining their visas, the room was full.
In this emblematic setting of the Second Empire, overlooking the Mediterranean, participants were able to reflect on "the school as a body of hope", in the wake of the Global Educational Pact launched three years ago by Pope Francis.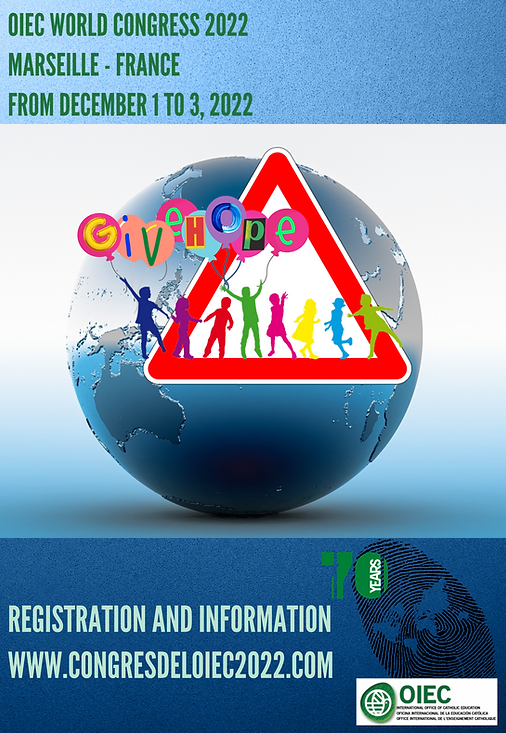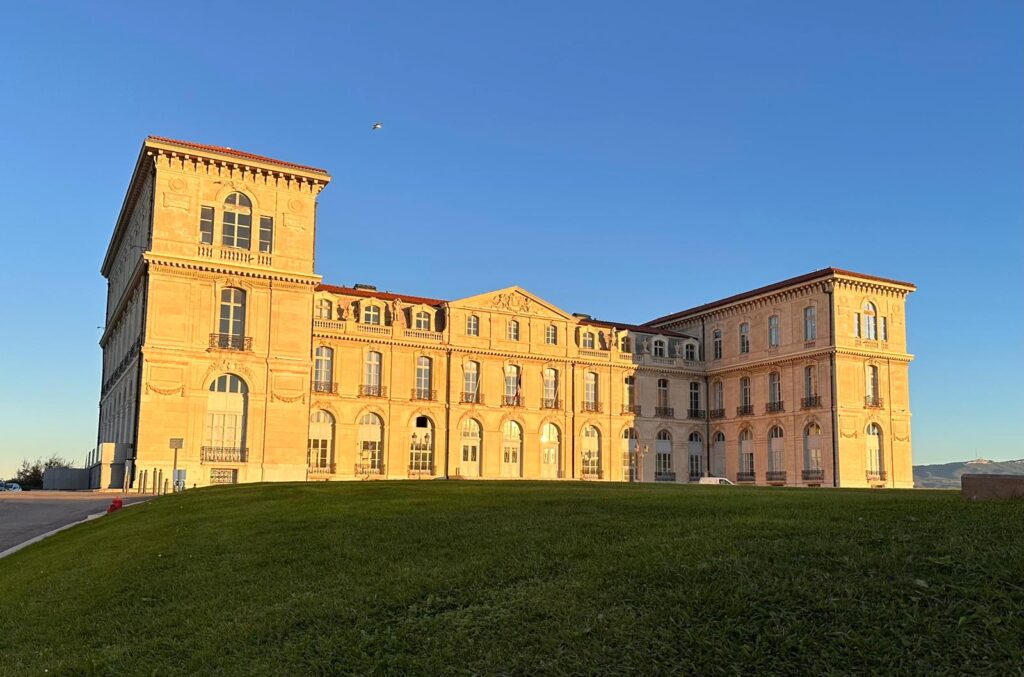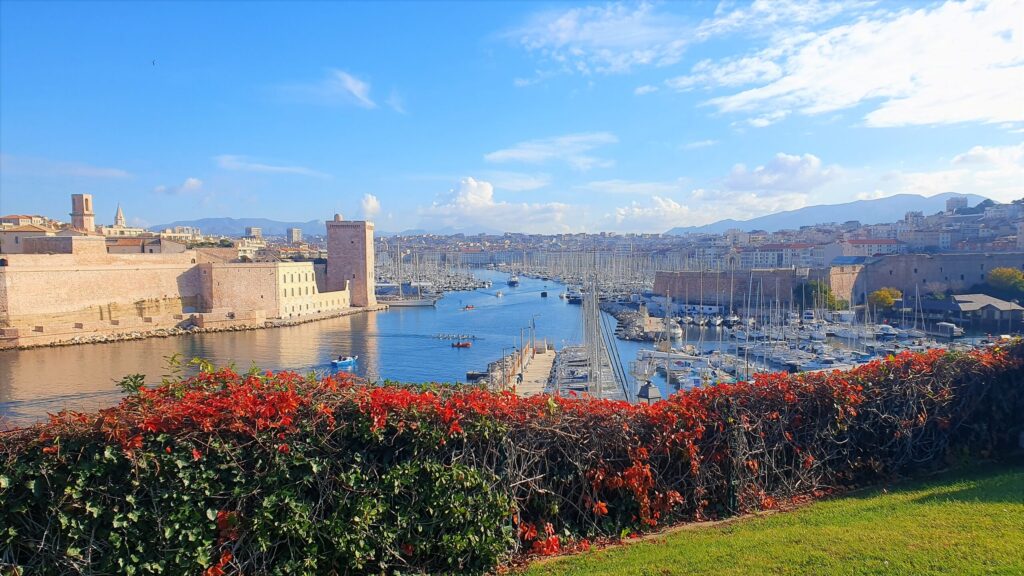 The choice of Marseille, after New York, as the venue for the congress was a conscious one. "It's a cosmopolitan city with a strong culture of dialogue", says its diocesan director, Jacques Le Loup.
Marseille, the oldest city in France! From its foundation by Greek sailors from Phocaea to the present day, 26 centuries have made the city a crossroads of history, culture and diversity. Philippe Delorme, Secretary General of French Catholic Education, drew on this particular feature of the city in his speech, stressing the importance of an "inclusive fraternity": "Social isolation may seem reassuring, but it only fractures society further and harms the most vulnerable. It must be combated, and adults have a decisive role to play here". "Young people are naturally open to otherness. Let's not extinguish the flame of fraternity in them. We have so much to learn from each other…".
Indeed, this is one of the fundamental objectives of this international meeting, the theme of which is none other than: "The Catholic school as an organ of hope for changing the world".
Speech by Cardinal Aveline,
Archbishop of Marseille
Through the presentations of the various speakers, we were able to see Catholic schools run by Muslims in Morocco, highly successful Catholic kindergartens in Tunisia and Catholic establishments in an Orthodox environment in Greece. These are all local realities experienced by the Church, one of whose key missions has always been education.
In addition to these reflections, there were a number of rich testimonies from headteachers and national leaders of Catholic education from dozens of countries, via video or on stage at the congress. At the opening of the round table on "Educating for universal brotherhood in a multi-religious educational context", the teaching staff of La Salle Daher secondary school in Cairo said: "Whether the teachers are Muslims or Christians, they are all part of the same educational community". As for the former Muslim pupils interviewed, they feel they have learned tolerance towards other religions. In Catholic schools in Niger, no distinction is made between Christian and Muslim pupils, especially as catechesis is taught outside the school. In this country, the Muslim-Christian dialogue, which was discussed at length during these days, never ceases, and for good reason: "there are no Christian neighbourhoods and Muslim neighbourhoods. We all live together. Christians celebrate Muslim festivals, and vice versa. We celebrate baptisms and weddings together," explains Assane Alamine, head of Catholic education in the country. In India, only 2% of the population is Catholic (80% is Hindu), but Catholic schools are very popular. "Many political and other leaders have studied there. We're not trying to convert anyone. We are very secular in our teaching", notes Father Maria Charles. Indian Catholic education also focuses on migrants from neighbouring countries, for whom it creates specific programmes.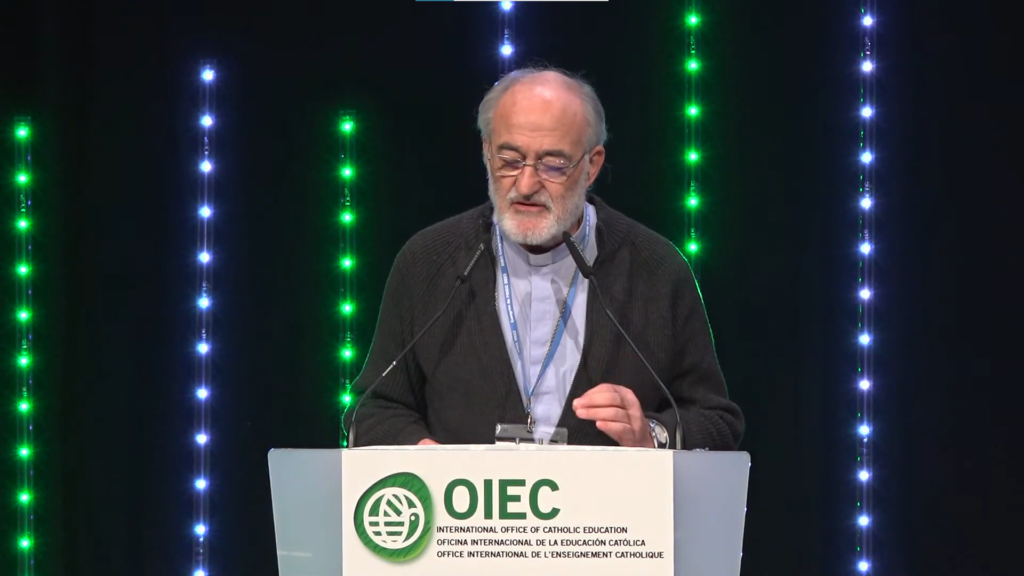 Cardinal Cristóbal López Romero, Archbishop of Rabat, for his part, testifies to the questions some people might have about the presence of Catholic schools in Muslim countries like Morocco, when the children, teachers and heads of Catholic schools are Muslims… "For me, Morocco was an opportunity to convert to Islam. For me, Morocco was an opportunity to convert. I converted, not to Islam, but to Catholicism", he explains, adding an anecdote: "I was asked in the corridors of the congress if there had been any conversions in Morocco. There have been a lot of conversions. I have personally met selfish children who have become generous, liars who have become sincere, enemies who have been reconciled. And all because of the education they received in our schools."
Father Jawad Alamat, Secretary General of Catholic schools in Tunisia and parish priest of Carthage, also emphasised the importance of the Church's role in Tunisia, a country where the Catholic community is not an indigenous community but a transient population. "The Church's educational mission in Tunisia is the strongest, most profound and most interesting way of embodying the Church's presence in the country, because the Tunisian people recognise it, and love it, and we benefit from its heritage. But to hold on, we need to have a sense of gratuity. "Let's be sowers," he adds.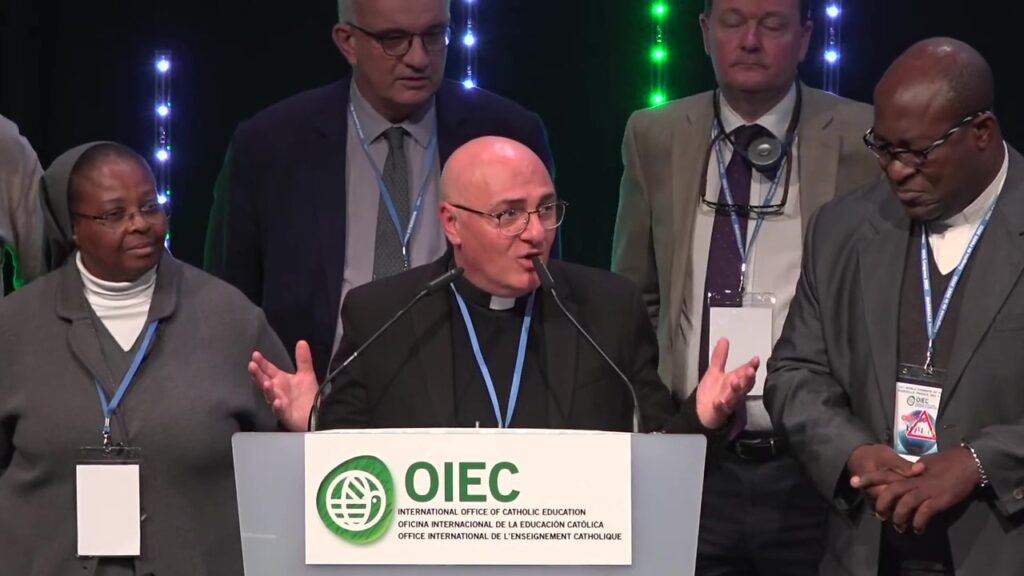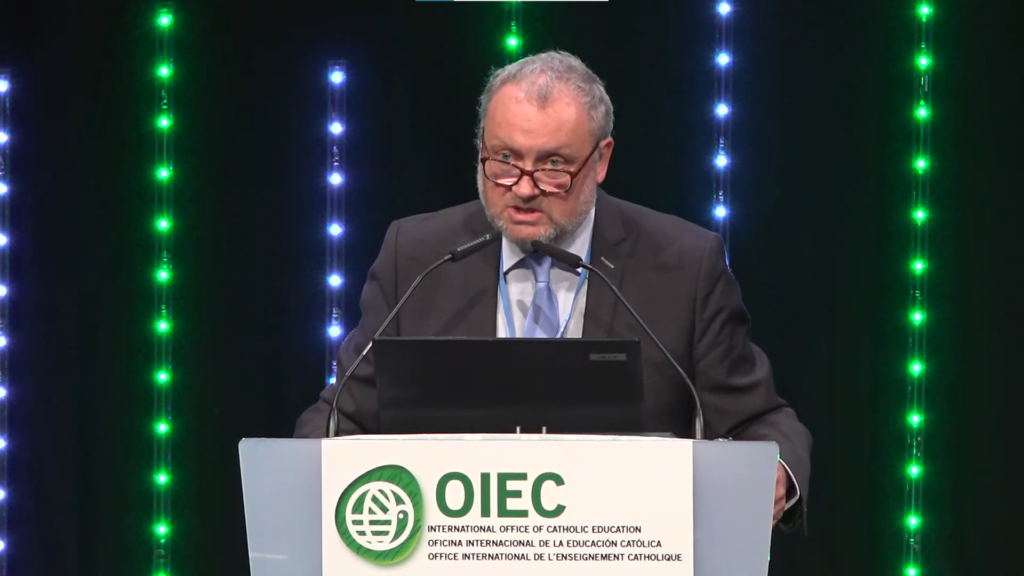 According to the World Report on Catholic Education 2021, the OIEC currently has 210,000 schools and 68 million pupils from pre-school to higher education. "Our mission is to contribute to universal communion through education", says Philippe Richard, Secretary General of the organisation, which is represented at UNESCO, the United Nations in Geneva and New York, and the Council of Europe in Strasbourg. This helps to bring the Catholic voice to these bodies, "for example on the subject of education and gender", notes Philippe Richard.
The Planet Fraternity project, led by Hervé Lecomte, enables students from all over the world to exchange ideas and build together through online partnerships every two months.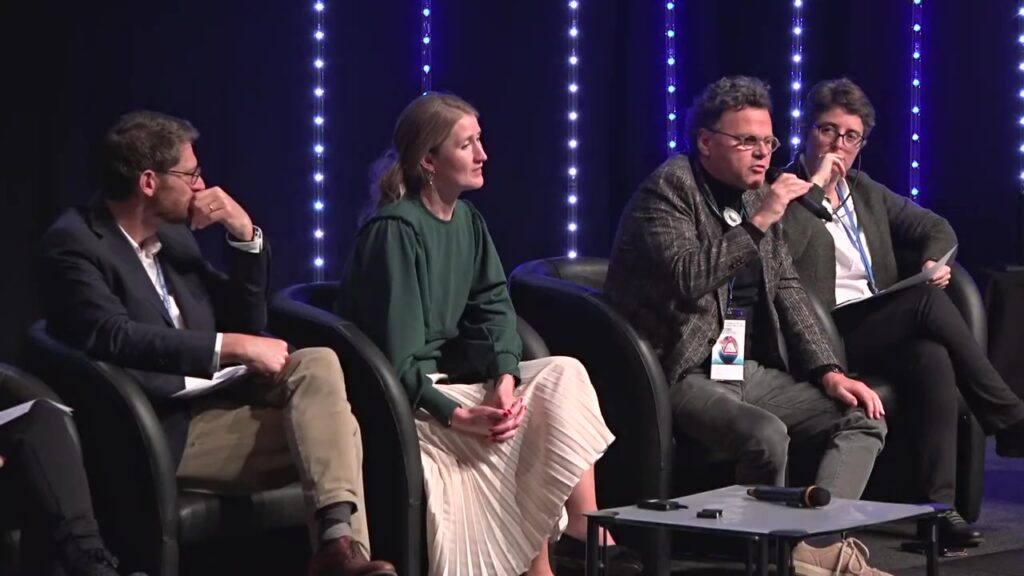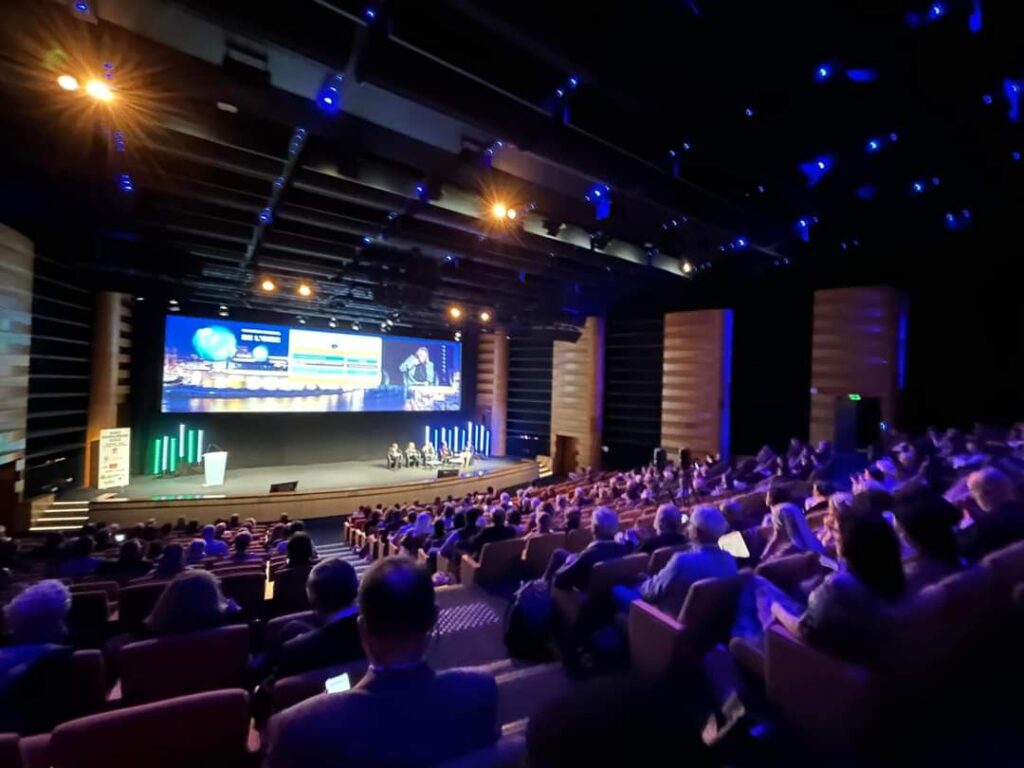 The conference also provided an opportunity to discover the geopolitical reality and specific educational features of schools in sub-Saharan Africa, such as those in Chad, Benin and Djibouti. In Chad, public and public schools have agreed to develop a citizenship training programme for young people, families and teachers, and to train young people to become ambassadors for peace in their classrooms. In Benin, a Catholic agro-ecological school called Laudato si' has been set up, teaching not only useful and responsible agriculture, but also happy sobriety… In Djibouti, Catholic schools are focusing on the poorest people. Literacy centres have been set up for young migrants and abandoned children from Ethiopia and Somalia.
All these testimonies show the fundamental work carried out on the ground in a spirit of great generosity. The congress lived up to its promises, giving everyone a chance to recharge their batteries and move forward in building the "Global Education Pact" in a spirit of solidarity, as Paul Barber, President of the OIEC until December 2022, wished in his opening speech.