LUCES PARA EL CAMINO
Lights for the Path Ahead: Reflexions for the Global Compact on Education
OIEC published in cooperation with SM Editors a new book in the summer of 2020. Luces para el camino: Pacto Educativo Global provides a collection of insights from students, parents, and Catholic education leaders – including teachers and principals, about the challenges they see for Catholic education and the unique contributions of the schools. The book was prepared as a contribution for the Global Compact on Education. We hope that the book will inspire and encourage readers into reflection, dialogue and collaborations to fulfill the mission of Catholic schools.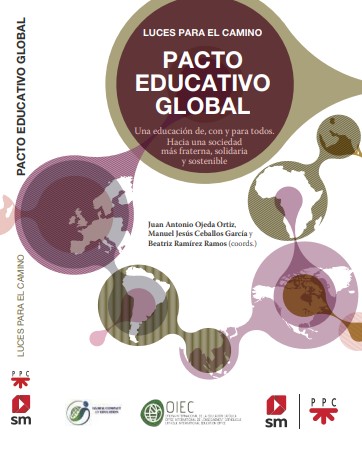 A presentation of the book can be found here (only available in Spanish): Presentation book.
The book can be downloaded hereafter:
LIBRO PACTO EDUCATIVO GLOBAL OIEC
SCHOOLS WITH HEART 
OIEC presented this book at its World Congress (June 2019) in New York. It contains a selection of projects that illustrate how Catholic schools are active in their countries and how they respond to the challenges of the Encyclica Laudato Si and the Sustainable Development Goals of the UNO.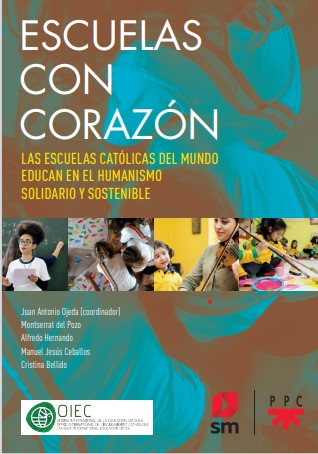 The book can be downloaded on the OIEC website :
http://oiecinternational.com/congres-2019/#86-wpfd-schools-with-heart
If you are interested in getting one of the books in paper please contact the OIEC office at secretary@oiecinternational.com (only shipping costs will be at your charge)